You can reach the JOGU-StINe web portal at http://jogustine.uni-mainz.de
Click on the Log in button in the upper right Corner, enter your username and password of your university account and click Log in. Please note that your password is case-sensitive, so make sure to pay attention to your use of capital letters.
If your username is not accepted, use "username@uni-mainz.de" or "UNI-MAINZ\username" instead.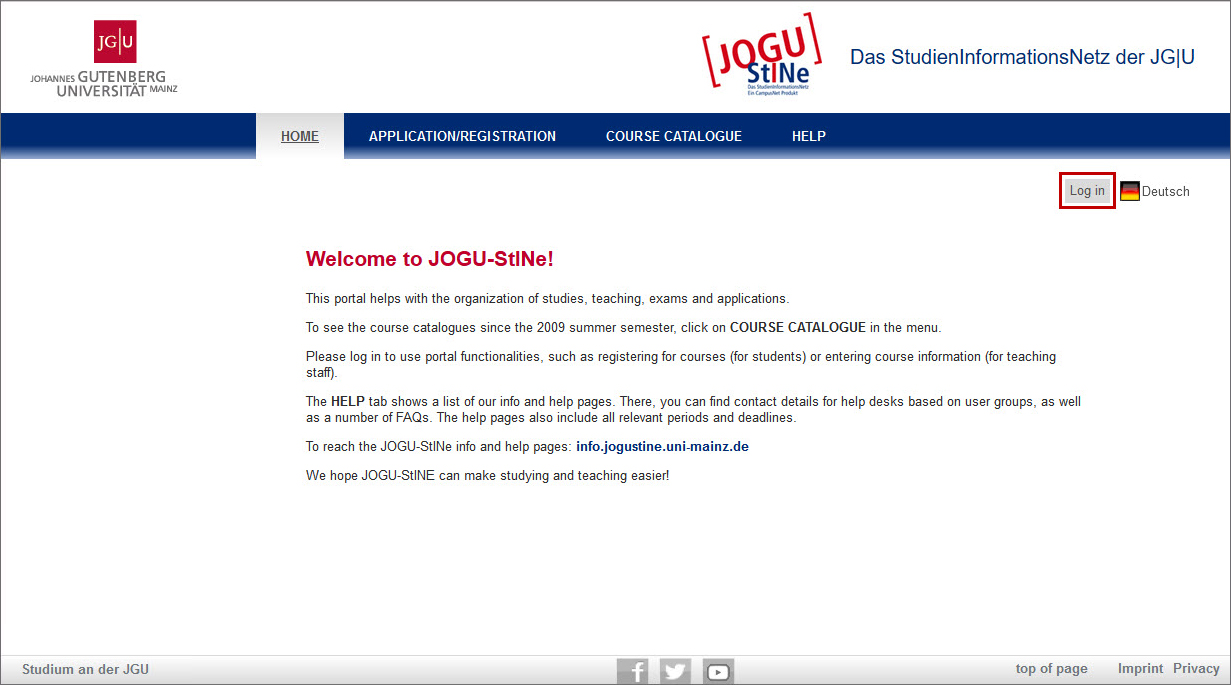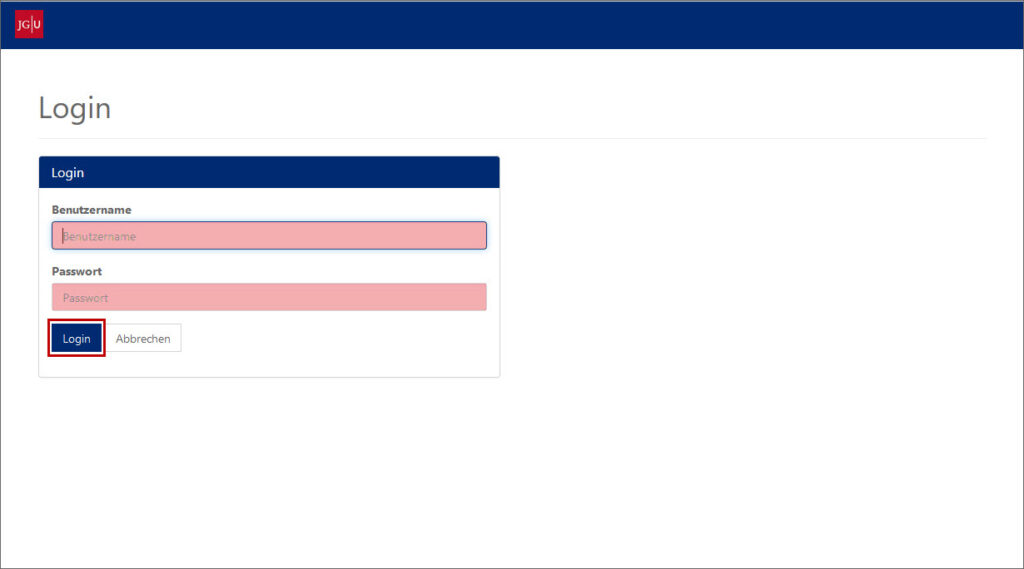 Who can I contact if I cannot log in?
If you are unable to log in despite entering your username and password correctly, first test whether your university account works. Please try to log in at https://mail.students.uni-mainz.de. If you cannot log in there either, your university account doesn't work. In this case, please contact the Data Center's (ZDV) support services. In all other cases, please contact the JOGU-StINe Services via the web form or the hotline.
Please note:
Please make sure to log out of the web portal after working with JOGU-StINe. To do so, click the Log out button.